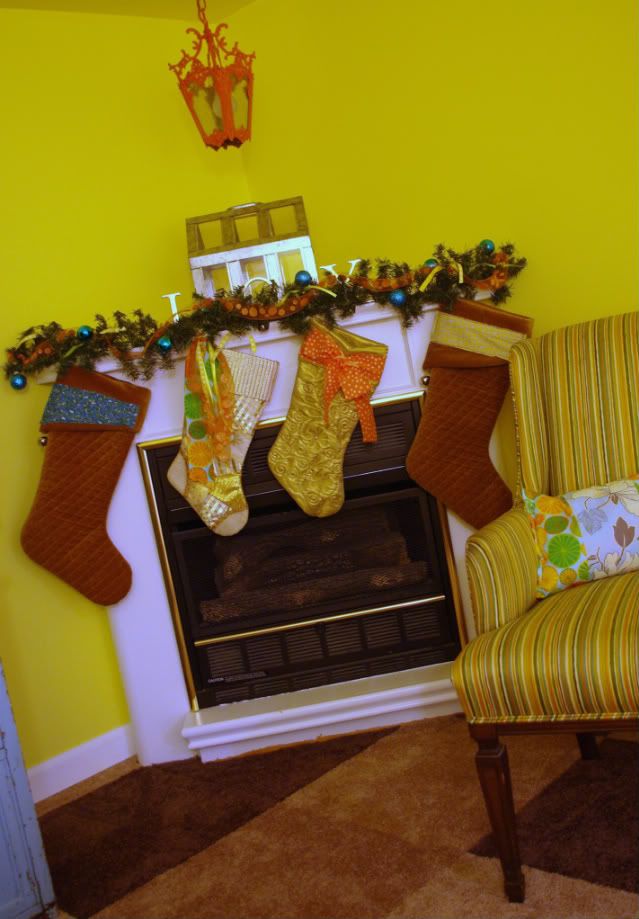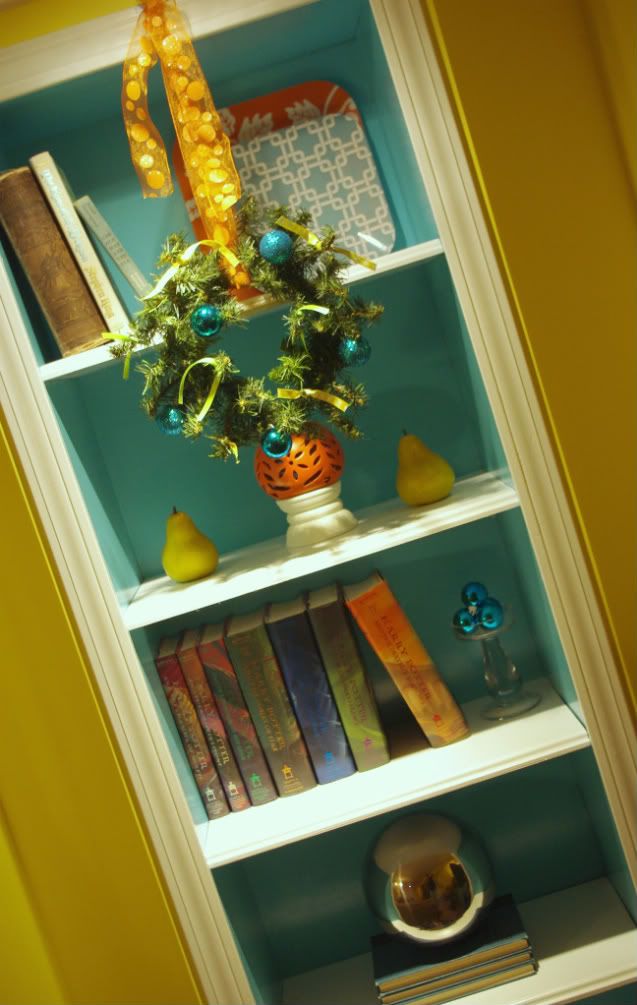 I decided to spruce up the basement for Christmas, too.
Normally, I have a strictly enforced 'no Christmas stuff out before Thanksgiving' rule.
But, this year I'm really in the spirit.
The kids spend so much time downstairs, now that we've redone it.
That, and, Christmas stuff makes me happy.
Basically, I used stuff I already had (decor & fabric scraps).
Then, I bought a few spools of ribbon and a box of mini-ornaments.
So...$5.51 later, and I can happily report it all came together.