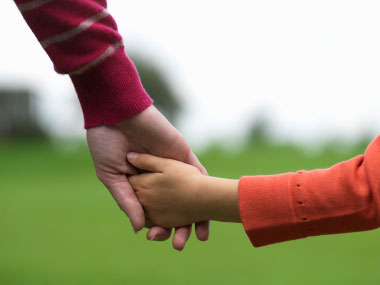 So, we're leaving Betsy's school at pick-up this afternoon, and her new thing is to wait for all of the other kids and walk out in a "gang". This is a huge thing for her. She is wanting to be like all of the other kiddos, and just wants to do what they're doing.

Her social butterfly has come out of its cocoon.

Well, today, all of the kids decided to hold hands in a chain while walking to the door. Betsy desperately wanted to hold one of their hands. She made several attempts to grab both of the kids on the ends, but to no avail. Finally, momma bird stepped in.

"Why don't one of you hold Betsy's hand?", I say.

The response was like a dagger to my heart.

"Betsy will get too strong. So, I don't want to hold her hand."

Ouch!

It's true that Betsy has low muscle tone, but her strength is super. Sometimes she gets carried away by it, and takes down innocent, unassuming victims. In this case, I know she wouldn't have (it's usually when she is having a meltdown). But, it stung to hear, nonetheless.

I try not to be too sensitive about these things, but it was a stark reminder of what is to come. I forget that she is 'different'. To our family, she is normal. To the outside world, not so much. It is human nature to shy away from what is different (and to shy away from someone that can flatten you in an instant). I know that, but I started thinking about when she's 15. Will someone sit with her at lunch? Or will they recoil because she might drool? How about 30? Will people turn their cart into another aisle to avoid us because she is screaming (her sound of happiness/joy)?

It is too much for me to think about. Alas, I can think of nothing else. I'm blue.

:(